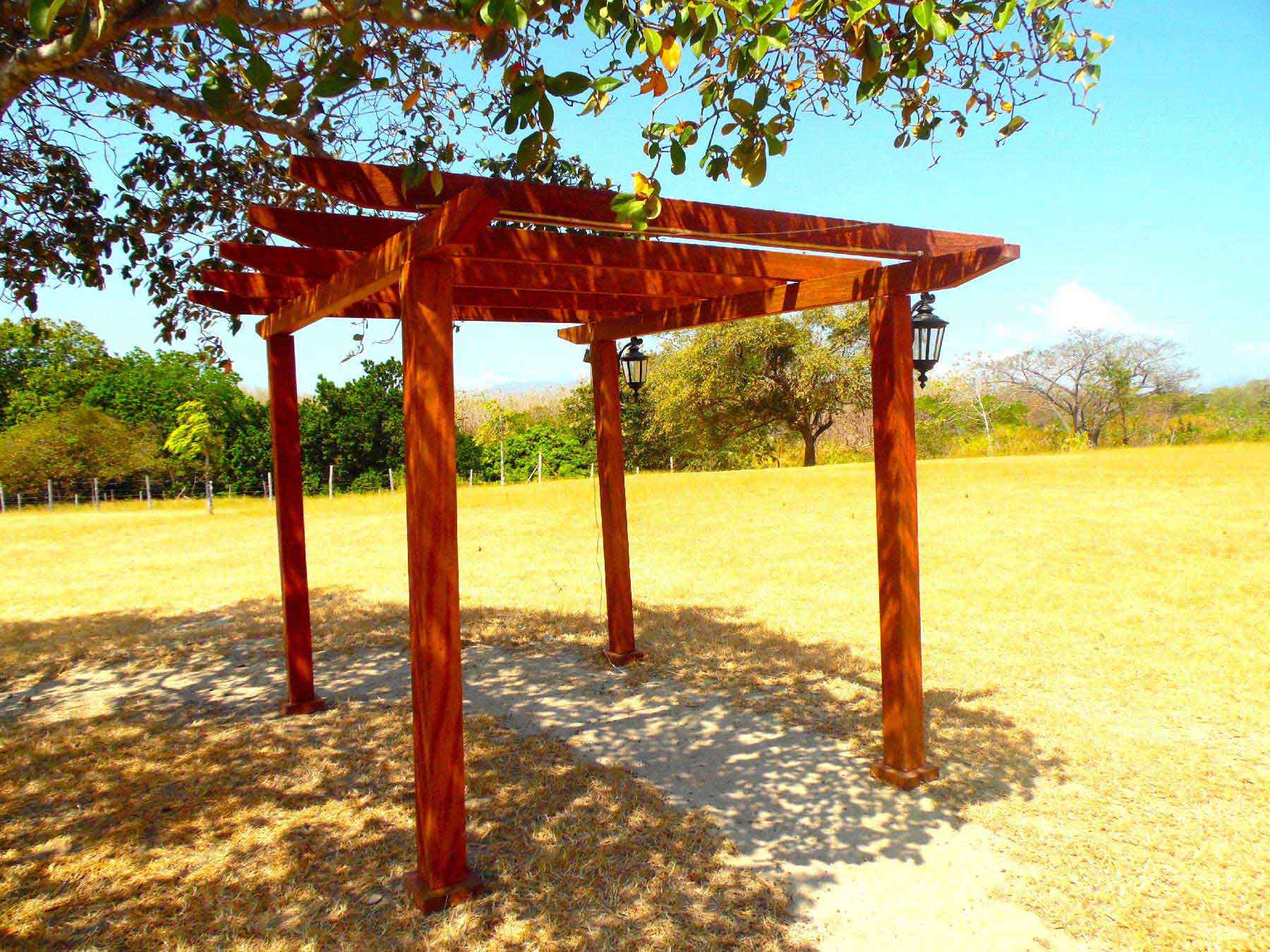 Pergola
0.00
Enjoy your next family reunion under the shade of a pergola. In addition to providing sun protection, pergolas allow a pleasant area to relax and rest in an open space.
Presentations:
3m by 3m by 2.81mts
3mts by 4.5mts by 2.81mts
3mts by 6mts by 2.81mts
3mts by 7.5mts by 2.81mts
3mts by 9mts by 2.81mts
Pergolas are a structure formed by vertical pillars and horizontal cross beams. When installing a tropical wood pergola you create an outdoor room with an open space. You can attach a pergola to an existing wall or you can install them independently adding value to your home.