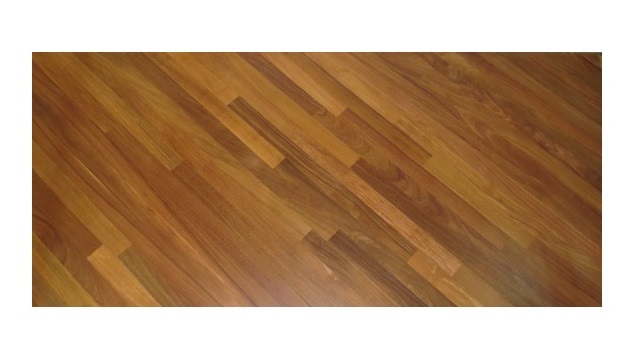 Flooring
0.00
Scientific studies show that the use of wood floors prevent allergies, mold, and mildew. They also have a classic touch that never goes out of fashion. Our floors will increase the value of your property.
Wooderra's flooring is kiln dried, tongue & groove, and unfinished tropical hardwood.
Presentations:
5/8" or 3/4" thickness X 2¾" to 4¾" width X variable lengths from 12" to 96"
Kiln dried unfinished
HE WONDERS OF UNFINISHED HARDWOOD FLOORING


1. Unique finish
If you are looking for a type of versatile flooring that would allow the application of your choice of finish, unfinished hardwood floors are the answer. Homeowners with distinctive architectural tastes find it hard to resist the melding of beauty, style and functionality of hardwood flooring.
Based on the uniqueness and requirements of your custom stain, a flawless appearance on unfinished hardwood flooring can be obtained by skilled floor finishers, in other words, an experienced handyman who has the capability to smooth out an unfinished floor.

2. Highly uniform, even, and stable floors
This is the result of excellent workmanship. The evidence is shown when the flooring has a near table top appearance, no waves, and other imperfections.
3. The wood's natural characteristics are maintained
While wide-plank prefinished floors are incapable of offering the visual effect of natural beauty, wide-plank unfinished hardwood flooring definitely can, especially ones that are made of submerged tropical hardwood. Salvaged wood floorings are the embodiment of rustic appeal with natural patinas that are recognized in the timber industry.
Unfinished hardwood flooring are also finished with multiple edge profiles so that a truly custom look is within your reach. In contrast, the option is limited when it comes to prefinished floors, which only have the standard micro-beveled edges. Beveled edges are not as practical probably because their shapes allow more dirt trapped within, making it difficult to keep them clean.
Natural beauty and grain of the wood are highly prized attributes that can be easily ehanced by a finish method like the hardening oil technique on unfinished hardwood flooring. For those who are in love with authenticity, prefinished wood floors' "plastic" look might not be their cup of tea, which is a result of the application of multiple UV cured finish coats.

4. More color options and styles available
Possibilities of color schemes are more abundant when it comes to unfinished hardwood flooring. The option of applying a wood floor stain finish allows you to stain the surface with any desired color, which is the advantage prefinished flooring owners don't have.
There are also more style options to choose from unfinished hardwood floors. Homeowners who have properties of a certain unique architectural style or historical significance can preserve these attributes by taking advantage of the versatility of unfinished floorings.
5. Benefits of sanding
Customized elements like border or inlay details are possible on unfinished products but can't otherwise achieved on factory-finished hardwood flooring during the sanding process. Homeowners or home designers can create unique features on their flooring.

6. Less risks, less complication
The traditional conflict between old and new layers of finish doesn't exist during the installation of unfinished hardwood flooring. Because you are working with raw wood, virtually any finish can be applied in a worry-free manner. Issues such as the new coat not adhering to the wood or the coat beading up are off the table.
Even so, any type of stains and finishes set out to be used should be tested beforehand on an inconspicuous small area to make sure you will be pleased with the final results.

Wooderra stocks a variety of woods and a huge inventory of unfinished hardwood flooring in multiple sizes and grades. Our ultimate goal is to provide wood products that satisfy practical and aesthetic demands. Contact us today if you would like to learn more about the types of unfinished hardwood flooring that we hav in stock.
THIS IS WOODERRA'S FLOORING
Inclusive production line
Our supplier, Panama Teak Forestry, manages timber assets by making sure that the full growth cycle goes smoothly without any interruption, unlike other companies who provide logs harvested prior to predetermined maturity period. Panama Teak Forestry we manufactures our flooring up to any custom length. Thanks to our integrated production system, you can purchase solid hardwood flooring directly from our plantation site and have it delivered to your door. This is a great way to get all-natural products and save money. We can accept a large volume order and can ship to anywhere around the globe.

Premium quality unfinished hardwood flooring from Central and South America
Nothing beats the durability, stability, and natural beauty of solid hardwood flooring. Unfinished solid hardwood flooring can be sanded and refinished many times and last for generations with proper maintenance.
If imitation is the best form of flattery, then it's understandable why there is a growing trend to produce synthetic products like engineered hardwood planks that mimic the exotic look of solid hardwood flooring .
Excellent kiln-dried technique
Using our own dry kiln and mill, we can produce high quality, cut-to-spec flooring. Our raw lumber is air dried for at least three months prior to kiln drying. This process basically withdraws moisture from the wood without destroying the structure of the material when it enters the kiln, bringing the moisture content down to around 25%.
Ideally, when the logs enter the kiln, each individual piece should be at approximately the same starting moisture content. Equipped with electronic in-kiln moisture meters, variable speed fans, high quality uniform stacking sticks, and computer controlled planning, our modern kiln ensures the best finished results. After kiln-drying, the solid hardwood flooring boards are kept in a highly controlled humidity environment.
Because the material is thoroughly kiln-dried, it has maximum stability and allows the least amount of equalization time at the installation site as our high-quality kiln drying technique minimizes the wood's movement, shrinkage, expansion, and gapping.
Thorough kiln-drying technique does wonders for solid hardwood flooring products because solid hardwood tends to move if there are changes in moisture content. Such changes can result in movement, expansion, shrinkage, cracking, checking, or even gapping between flooring planks. In extreme cases, moisture content alterations can lift the finish right off the wood flooring itself.
This is the reason why our kiln dried flooring is trusted for the production of high quality timber product and simultaneously adds more value to the finished product. To ensure the best finished result, a minimum of two weeks of equalization before installing at the job site is recommended.

State-of-art milling system
As we mill with the highest standards in the industry, our exotic tropical hardwood flooring is made to fit together perfectly. This helps keep squeaks and pops at bay during the lifetime of your floor. Our products are made of smart design that will help you save time during the installation. Unfinished solid hardwood flooring requires sanding and finishing on site and working with products that are perfectly milled allows much less time spent on sanding, resulting in a superb final result.
Features and benefits of Wooderra's unfinished solid hardwood flooring
Excellent kiln dried solid hardwood flooring for ease of installation and maximum stability.
Allows your unique design to suit your interior space.
Sanding and on-site finishing leads to uniform, stable, and level flooring.
The wood's natural characteristics are maintained due to the process of laying unfinished solid hardwood floors and finishing them after installation.
Sanding process itself has loads of benefits, including allow border, inlay, or other customized design. This is usually not available with factory finished flooring.
On-site finishing process provides ease and flexibility to match the newly installed to already existing hardwood flooring or other interior features.
Before sealing the wood, you can apply a wood floor stain to design the appearance of your flooring to your liking. The stain is available in any desired color, including the colors that are not available in pre-finished solid wood flooring.
Whether you like light or dark hardwood, Wooderra offers abundant options for you to choose from, and transform your rooms from ordinary to extraordinary.
We specialize in many types of wood which are sustainably harvested from plantations and sunken forests in Central America and South America.
Contact us today to get yourself Wooderra's functional and beautiful solid hardwood flooring.