Posted by Sen on 2017-01-19
Types of Flooring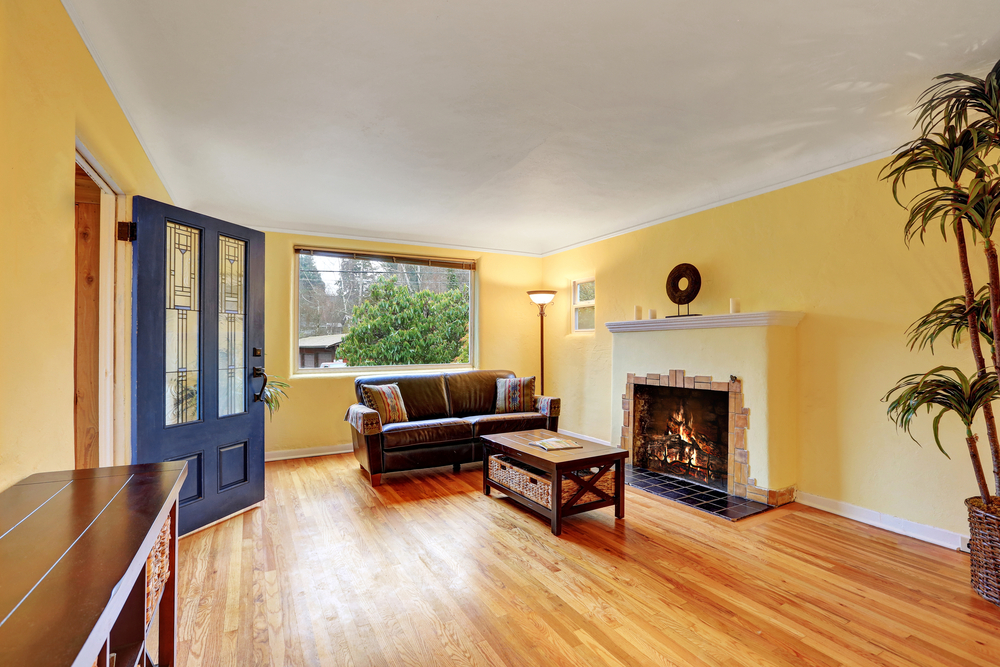 The usual first questions that may jump to your mind when considering what type of flooring suits your home are comfort, durability, and beauty. Asking the right questions is step one. Having a concrete knowledge of the most popular types of flooring available is another factor to consider when making your choice.
SOLID WOOD FLOORING
Understanding the important characteristics
Solid wood floors are the most ecologically sustainable type of surface material for every green homeowner. Solid hardwood flooring simply means it is made up entirely of one solid piece of wood in which each individual board is one layer thick. It is thicker than engineered wood floors and can be sanded and refinished multiple times. These characteristics give solid wood floors a long lifespan which can last for generations with proper maintenance. Solid wood flooring is definitely a high-value, elegant classic flooring option.
There are two varieties of solid wood flooring – pre-finished flooring and unfinished flooring. Pre-finished flooring takes less time and effort to install as it has already been factory-finished and coated. A very important consideration when choosing pre-finished flooring is that it will always have the micro bevel, the cut made on both edges of a floor plank, resulting in visually distinct lines between the floor planks. These visual lines also have a tendency to collect dirt. To avoid the micro bevel, you can choose unfinished flooring, which comes directly from the mill without the finish coat or a micro bevel. Installation of unfinished flooring involves on-site sanding and application of the finish coating. Choosing unfinished flooring will take longer to install than pre-finished floors. The silver lining is that your customized floor will be significantly easier to clean and maintain and you can sand and refinish solid wood floors multiple times over the life of the floor, which can last several hundred years. Also, the unfinished flooring can be cheaper than pre-finished boards, but there will be additional costs to complete on the on-site finishing application process. The visual end result is like no other wood flooring option; without the micro bevel lines your floor becomes one visually continuous floor.
Unfinished flooring is a fantastic option for any upscale home. Nothing visually compares to properly installed, unfinished flooring that is sanded and finished on site, while pre-finished floors, on the other hand, are faster and easier to install.
Where to install
Solid wood flooring should be installed in a high visibility space where you can show it off, such as the hallways, living rooms, entry rooms or bedrooms.
For durability, certain types of solid wood flooring should only be installed at ground level or higher, in other words, first floor or second floor are ideal. The reason is that solid wood changes its state depending on humidity and temperature, and expands in damp conditions. For this reason, the swimming pool area or laundry room requires specific types of solid wood.
ENGINEERED WOOD FLOORING
Understanding the important characteristics
Engineered wood flooring consists of three or four wood layers, in addition to which is a veneer of a chosen authentic wood type. The lower layers are either plywood or hardwood. A thin layer of veneer (2mm – 6mm) allows sanding and refinishing to be done once or twice. This veneer layer gives the impression of solid wood. After proper installation, there is not much difference in the appearance between engineered and solid wood flooring.
Where to install
Compared to solid wood flooring, engineered wood flooring is less prone to expansion or shrinkage in humid and dry conditions so it can be installed in most areas of the house, including basements, where engineered wood flooring behaves consistently, without reaction to moisture or temperature. It can be a good option in climates that have drastic seasonal changes in humidity.
WOOD-LIKE CERAMIC FLOORING
Understanding the important characteristics
As the name suggests, this type of flooring is wood-like porcelain tiles. Thanks to advances in technology, it can look very nice and you can actually feel the "grain" on the surface.
Wood-like ceramic tiles are among the latest trends and suitable for families with kids and pets because it's easier to clean and less prone to scratch, nick or chip. This flooring type, however, might not be a good investment if you live in cold climate as it is twice as cold compared to real wood flooring so it works best in tropical regions.
Where to install
Wood-like ceramic tiles are only water-resistant when they have been glazed. Once coated with a protective seal, vulnerability to water and stain is super low. This type of flooring also naturally incorporates with humid or wet conditions; bathroom, kitchen or swimming pool areas are ideal for installation.
VINYL FLOORING
Understanding the important characteristics
While real wood flooring is a natural material that is very environmentally friendly, vinyl wood flooring is the least ecologically sustainable among all aforementioned types, as it is artificially made from polyvinyl chloride which involves petroleum or coal processing. Such production needs a considerable amount of energy and releases toxic substances into the environment. Regarding its appearance, its color and patterns are printed on the vinyl to give the desired wood-imitation look. When the vinyl is solid, the surface is easily scratched, so the durability depends on how thick the protection coating is. It can be a fairly inexpensive flooring option with the look of wood.
Where to install
Vinyl flooring is best on a smooth surface, above or below grade level. Since most vinyl flooring is coated, it is impervious to water which means humid areas like bathrooms or laundry rooms are ideal. It can be installed on top of your subfloor for cost and time efficiency. If you are replacing already existent vinyl flooring, it is best not to remove your old vinyl flooring and simply apply the new one on top. Due to its peculiar nature, very often the older one may contain asbestos – a fibrous silicate mineral, a highly toxic material that requires professional removal, which can be costly and time intensive.
SUMMARY
When looking for the best flooring option for your home there are a number of things to consider and understand before making the choice. Are you looking for a fast inexpensive option that can look good in the short run? Are there any humidity or water issues in the area you are covering? How long do you expect the floor to last?
If you want the best quality, durability, beauty and feel of a wood floor, the clear, best choice is the solid wood unfinished flooring, professionally installed. Otherwise, ceramic-like wood flooring is an affordable option, sustainable and easy to maintain.